Description
Woodhead is a fantastically challenging, witty, and weird spin on a unique puzzle game. Be it for a challenge or a smirk, it's two bucks and it's good.
History
Written with a custom iOS engine, Woodhead was an attempt to bring meaningful touch interaction into a portable puzzle game. Woodhead collects objects which can then be placed in the level to collect all the jewels and reach the exit within a certain number of moves. The game is divided into five "pages" of 11 levels, with a bonus (12th) level for each (60 total in v1.0). Each page introduces more interactive elements and new combinations of those elements. In between pages, there are humerous cutscenes of Woodhead answering questions about himself and the game.
Features
Challenging puzzles
Jewel-thingies
Trophies
Hats!
Logo & Icon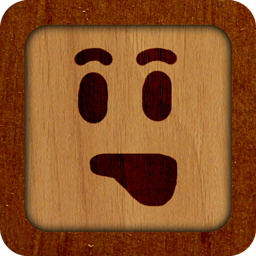 Awards & Recognition
Woodhead has not received any awards or recognitions yet. Please check back later to see if things change.
Request Press Copy
Please fill in your e-mail address below and we'll get back to you as soon as a press copy is available for you.

Additional Links
About Terrible Games
Boilerplate
We make games and tools for game makers. We try to inject a bit of humor and wit into the games we create.
More information
More information on Terrible Games, our logo & relevant media are available here.
Woodhead Credits
Matthew Klundt
Programmer, Artist
Terrance Kritmen
Writer, Music
presskit() by Rami Ismail (Vlambeer) - also thanks to these fine folks